I have written extensively for print and online publications: wire news services, long-form magazine journalism, travel features, analysis and opinion. My words have appeared in Monocle, The New York Times, the Wall Street Journal, Newsweek, The Australian, the Sydney Morning Herald, GQ, TIME.com, the Christian Science Monitor, CNBC.com, CNN.com, Heathrow Traveler, inflight magazines for Emirates, JAL, Sri Lankan Airways, and others.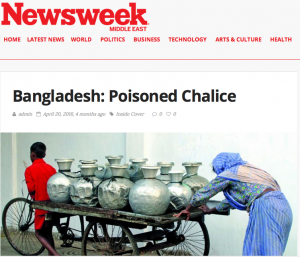 Here are five of my most recent pieces:
March 2016  Monocle   Made in Australia: Jardan
January 2016  Newsweek Middle East  Forever Frenemies  
October 2015  Sydney Morning Herald  Adani Faces Questions Over Conduct At Home
September 2015  Australian Broadcasting Corporation  Foreign adoptions 'make children commodities'
May 2015  GQ India  Australia's brownest funnymen
To read further examples of my work, click here and scroll down.